The Pride of Lucknow Award is given to luminaries for excelling in their respected fields.
The Pride of Lucknow award for contribution to Urdu Literature was awarded to Sardar Ratan Singh. His 10 books have been published out of which six were the collection of short stories, three novelettes and one autobiography. He has also translated 9 books from other languages into Urdu and three into Punjabi. Panaah Gaah is one most eminent out of his collection. It was a prestige to honour this versed luminary with Pride of Lucknow Award. Enunciating the people after receiving the award from Teesta Setalvad, He said everything he earned, he owes to his family and friends. He further added that he yet has no control upon his speech, whatever comes in his mind he articulates. It was a proud time for everyone present to hang on to the words of such a notorious personality.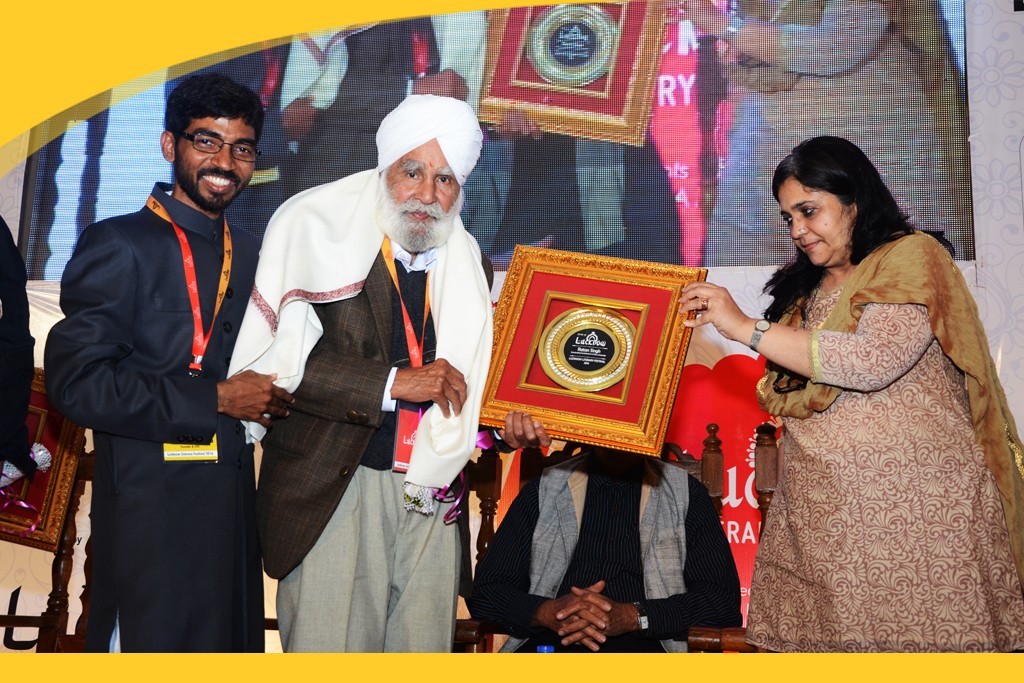 The Pride of Lucknow award for contribution to Doordarshan, Literature and Cinema was conferred to Vilayat Jafri. Born on 2 October 1935 in Rae Bareli, Uttar Pradesh, Vilayat Jafri is a reputed playwright, poet and short story writer and well known in the literary, theatre and entertainment sector in India. He is well versed in 7 languages i.e.; Hindi, Urdu, English, Sanskrit, Persian, Punjabi and Arabic, but writes in Hindi and Urdu. He has worked as the Controller of Programmes Directorate General in Doordarshan New Delhi and he retired as the Director, Doordarshan. In 1993, a special programme was aired by BBC London, exasperating his contribution as a write and the theatre worker. He pioneered Light & Sound Programmes in India. He was an important part of various cultural bodies of the country. He was the Chairman of Inter Media Program Coordination Committee, Govt. of India from 1988 to 1993. He was a Member of National Film Development Corporation, Mumbai from 1987 to 1988 and Script Committee. He was also executed as the International Jury in a TV festival 'Golden Prague' Czechoslovakia in July, 1989. He was a Panel Member of India Council for Cultural Relations in Ministry of External Affairs, India.
Vilayat Jafri's plays like Zaher Kaun Piye that received Urdu Academy Award. He also manifested his name in many Television Serials like Neem ka Ped, Aadha Gaon. He also aired many Radio Plays like Eik Gaon Ki Kahani and Sitaro Se Aage. He has authored 9 books of which 2 were awarded, including Thaki Yadein, Jahan Khoon Bikta Hai, Zaher Kaun Piye (Received Academy Award (1989) & J&K Govt. award (1969), Neelam Pari, Dhool Mein Phool, Chandi Ki Kirchein, Dahekta Avadh, Gustakhiya.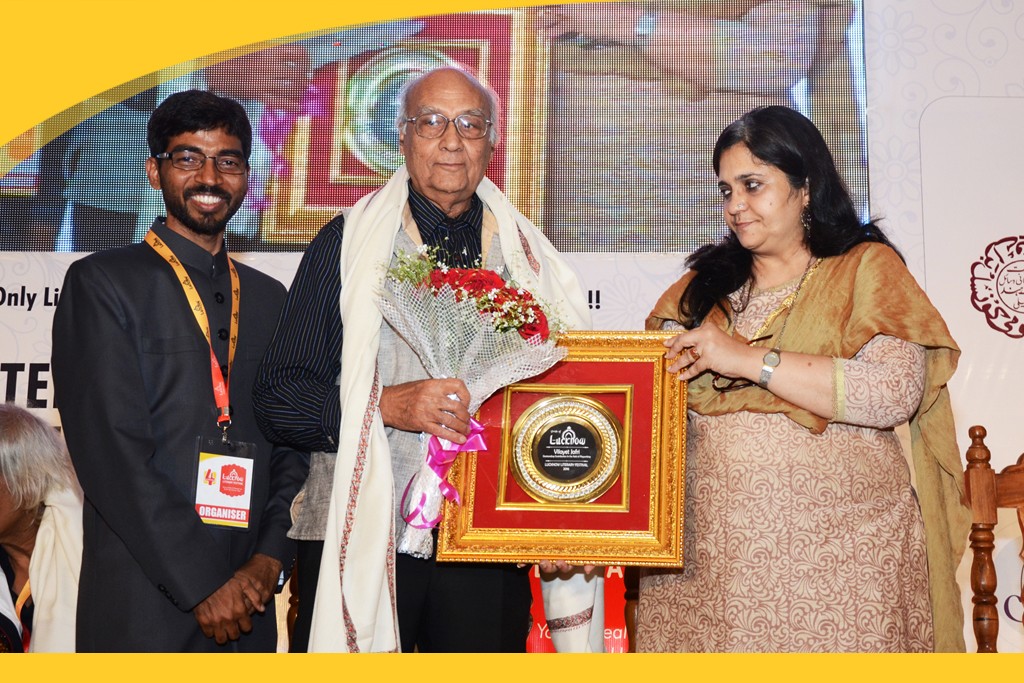 The Pride of Lucknow award for satire was awarded to Gopal Chaturvedi. An excellent satirist and a man of words, he is a gem to the literature of Lucknow. Unable to be a part of the literary festival due to his ill health, the LUCKNOW society feels proud to confer this year's award for his excellence.